Ignacio Bosch
May, 24th & 25th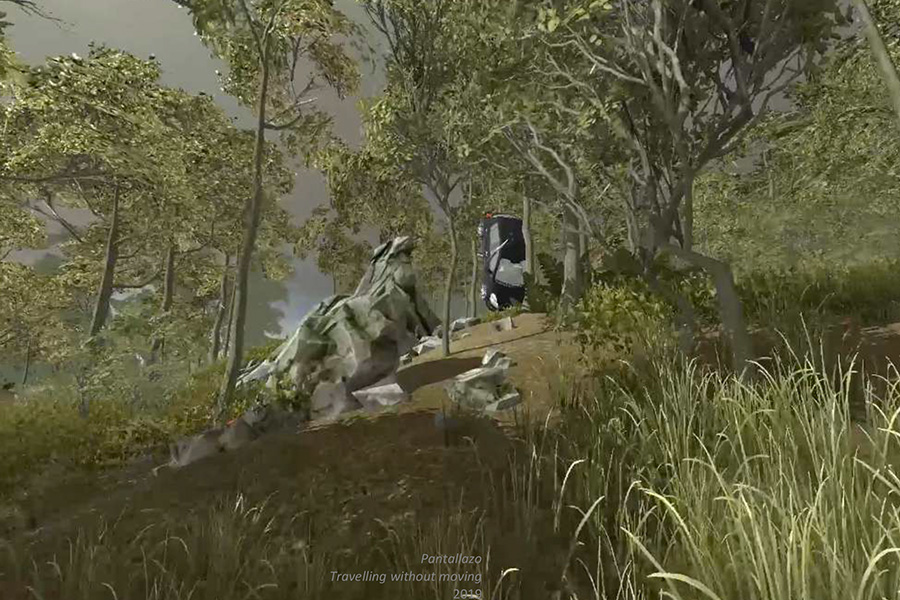 Fascination for newness has lead countless tales about unknown paths.
Travelling without moving is a videogame designed as an autoexecutable app or as an immersive RV videogame that invites the player/spectator to embark on an eternal journey where the combination between magic and the mysthical join his/her exploration desires.
During the path, the player/spectator will find different elements and situations that would generate a reflection on matters as nature, borders, loneliness and fear.
Ignacio Bosch is an artist capable of generating micro-worlds in which every part of them responds to decision-making processes, articulated beyond any possible end.
With his representational skills, he combines sophistication and inherited tricks from digital culture, and, therefore, scenarios for situations to happen.
Disposing elements, he creates illusory spaces where to drive a perplexed spectator, challenging him/her to participate. False realities where to satisfy our experiential greed. Other places to inhabit.