Red box
Fran SImó
May, 24th & 25th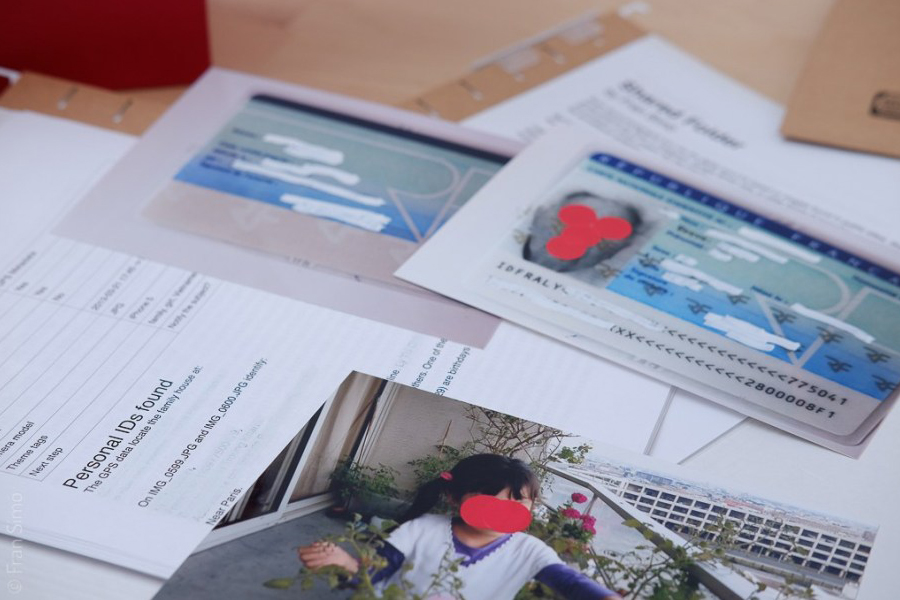 Is there people sharing all their pictures by mistake? How many private information is people sharing?
Where are those digital images that one has not want to make public? Should I buy obsolete hard disks in flea markets? Should I have to hack computers?
I remembered the old protocol e-donkey and their primitive clients.
When installig that software, in the early 2000s, one used to share "My Documents" folder. "My pictures" was by default located in this folder, thereby any default installation of this software used to share all pictures that users would have download from their cameras or telephones.
On 2015 I began a systematic research of images in the ed2k web.
Being an artist is an addiction a moral obligation. Once you discover you can lighten up an emotion with the stroke of a brush, an idea, a smile, a teardrop or shake someone up. You can change the brush, the canvas and the instrument, but once you start this course, it is impossible to understand life without walking it down.
Art is plastic thought. A swing between ideas and aesthetics. The beauty of a piece is a chasm in the walls of the cavern. If while creating it vibrates, the wave would find its chords and it will shake the world.