Estela Sanchís
May, 24th & 25th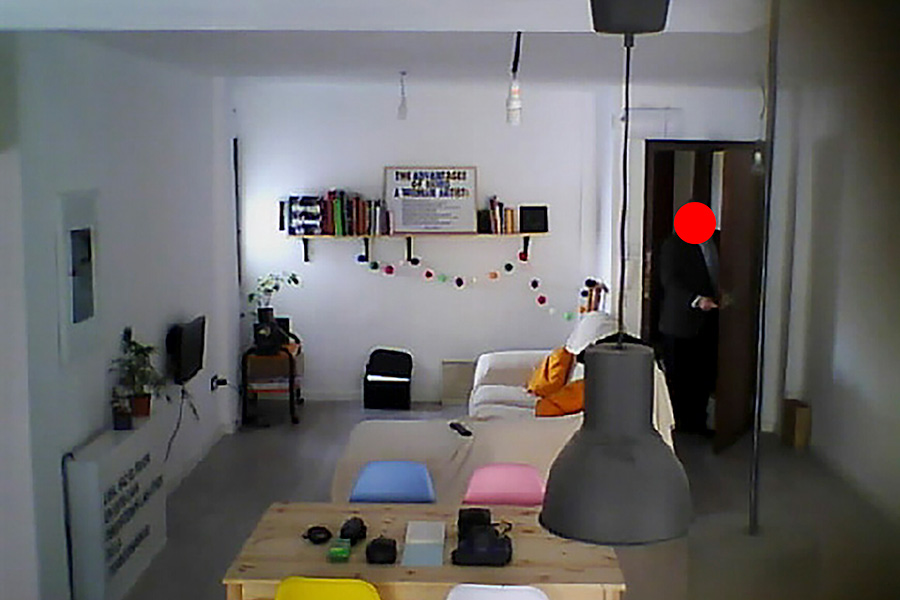 I received a mail from a man I didn't know, asking for my direction in order to send me something. During the next three years J. sent me presents to home, e-mails and later, frequent mobile messages. I didn't know anything about him except his name.
As a response to his growing invasion I invited him to stay 24 hours in my home, alone, allowing him to do or touch everything that he wanted but with the only condition of not to touch anything. During this whole day I observed all his movements through three different hidden cameras.
J. and I haven't already met.
My work is centered on the observation of the Unheimlich in the everyday, the discrete transgressions of what is considered normal, as a kind of micropolitical gestures against the Establishment. Using playfulness as raw material, I try to generate controversial